Suspect dies in Rancho Cordova officer-involved shooting | News
An officer-involved shooting happened Tuesday night on Folsom Boulevard, according to Sergeant Tony Turnbull with the Sacramento County Sheriff's Department.
Turnbull said the shooting happened behind a Safeway near Folsom Boulevard and Zinfandel Drive. No deputies were injured in the shooting.
The suspect died from his injuries.
Deputies were called for service behind the Safeway around 6:45 p.m. When they arrived they made contact with an armed individual.
Turnbell said it was unsure what exact weapon the suspect had, but he believed it was a knife. 
No information was provided on what happened between the time deputies contacted the armed suspect and the shooting itself.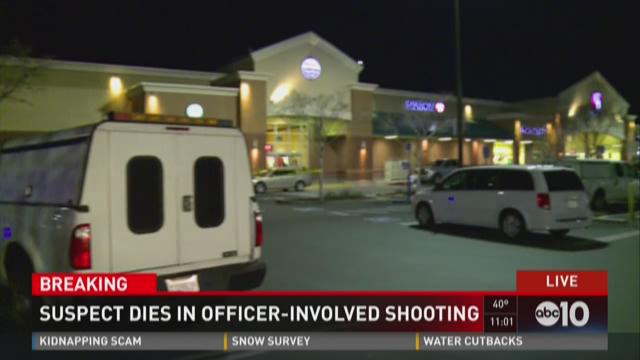 This is a developing story. Refresh for more details.